The Guardian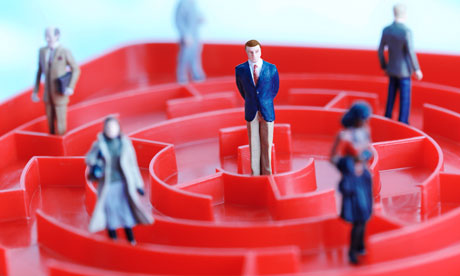 Polyamory is the latest subversive and a la mode sexual practice to receive extensive media coverage. It appeals as a subject for to those interested in alternative lifestyles, but also attracts commentary from some deeply unpleasant folk who have trashed it alongside gay marriage. "What next?" ask the bigoted opponents of equal marriage. "Polygamy and marriage to your brother/cat/hedge trimmer?"
It is neither my business or concern as to how many sexual partners anyone has at any one time, and I genuinely could not care less how folk organise their relationships. But the co-opting and rebranding of polygamy, so that it loses its nasty association with the oppression of the most disadvantaged women, is as irresponsible as suggesting that because some women chose to enter high-end prostitution as a social experiment, all prostitution is radical and harmless.
Caroline Humphrey, a professor of collaborative anthropology at Cambridge University, has argued in favour of the legalisation of polygamy because, according to a number of women in polygamous marriages in Russia, "half a good man is better than none at all". While polyamory is not the same as traditional polygamy – which has been practised for centuries under a strict code of patriarchy in communities where women and children have few if any rights – the co-opting of the sanitised version will further normalise a practice that is anything but liberating for women in this arrangement.
There is also the assumption that polyamory is an invention of a set of too-cool-for-school hipsters, who have recently discovered that exclusive couple-type relationships are so last season. However, it was radical feminists in the 1970s onwards that developed the notion of non-monogamy as a way to challenge patriarchal heterosexuality. The definition of polyamory as "ethical non-monogamy" currently doing the rounds sticks in my craw. Non-monogamy was deeply ethical. One could have as many sexual partners as desired but everything was honest and above board, with no one being deceived.
The type of non-monogamy radical feminists developed and practised involved no men. We were all lesbians starting off on a fairly equal playing field. Some of us involved with leftwing politics had previously been witness to or victims of men who had sexual access to as many women as they wanted, while women waited for her one partner to get round to paying her attention. In the meantime, women were pitted against each other while the men played a subtle game of divide and rule, and there were plenty of women to do the washing, childcare and provide emotional and sexual support for these oh-so alternative men. ...